The beautiful thing about investing in fine jewelry is the endless options! Unlike fashion jewelry, real gold and real stones hold their value and can always be changed, used to create something entirely new or sold for what they are worth today. Mama Bijoux is a one stop shop when it comes to repairing, refurbishing and repurposing unworn jewelry. We'll assess the value of your jewelry and help you determine next steps as well as provide a quote based on what we decide together.
Have a vision of your own? We love bringing our clients' ideas to life with completely custom jewelry from scratch. We will work with you every step of the way to make sure each detail is just as you imagine.
Make an appointment today for your personal recommendations. I can't wait to help you create something meaningful you can pass down for generations to come.
Ready to bring your vision to life?
Ready to bring your vision to life?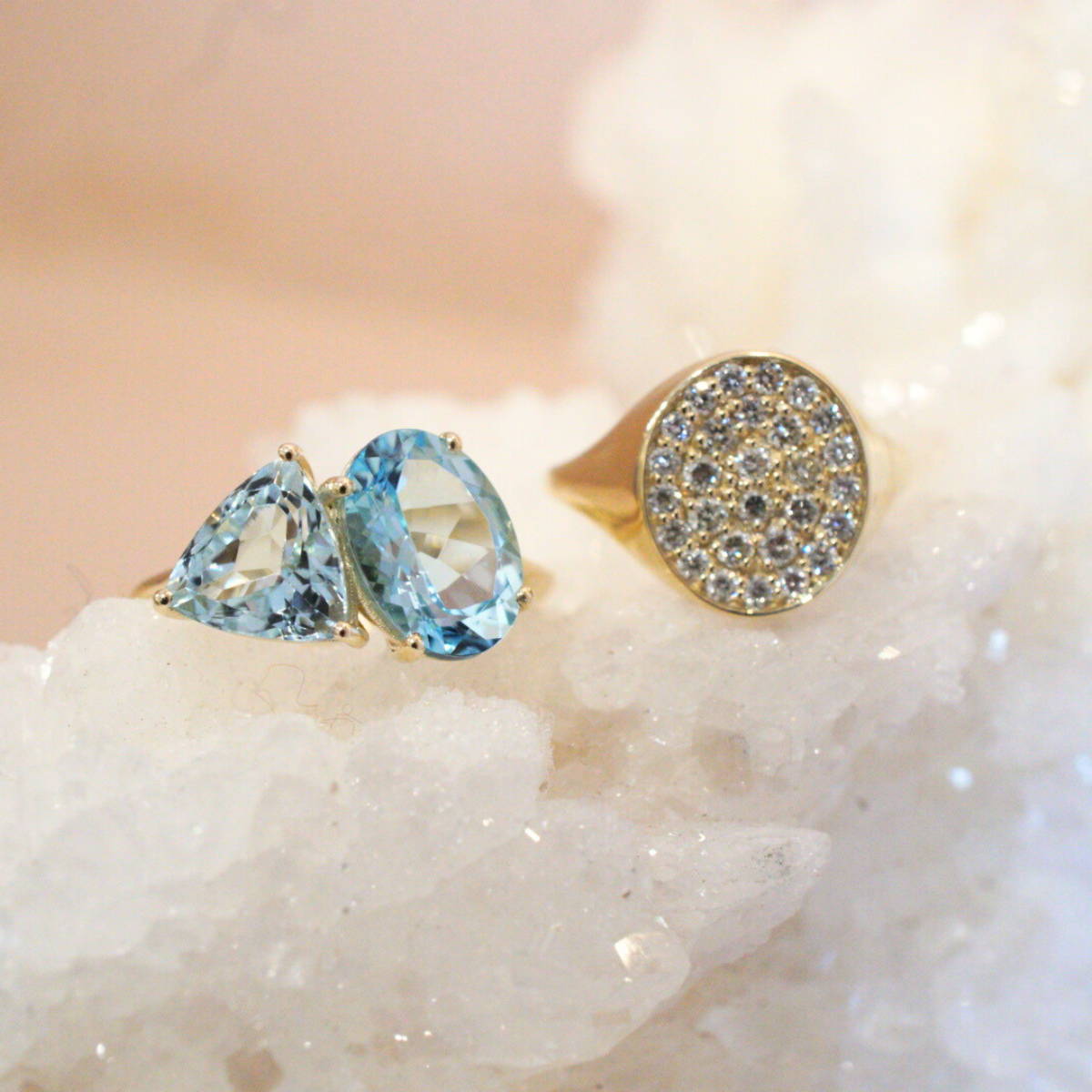 Kim brought us 2 separate aquamarine necklaces to work with on this project. We removed both stones and created a Toi & Moi (You & Me) two stone ring. With leftover diamonds, we were also able to make this pavé signet ring! We use as much of the original piece as we can, even melting the gold from the original settings to use as credit towards the finished piece.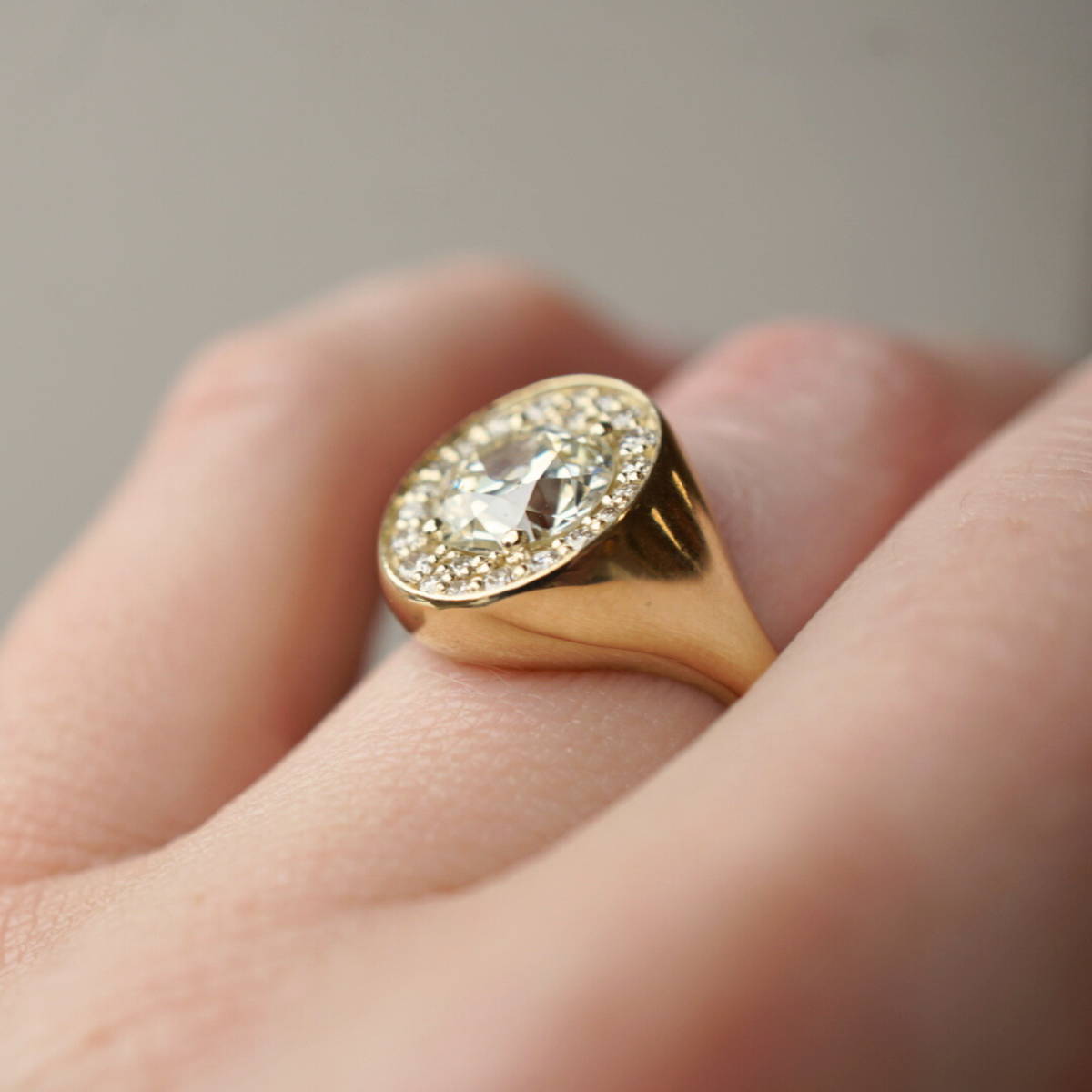 Emily's signet ring started with a single diamond which was gifted to her by her grandmother, who received it from her first love as a teenager. We took the diamond from a necklace to a signet ring surrounded with pavé diamonds to give the illusion of one single stone. We were able to keep the sentimental value of this piece and create something Emily will wear forever!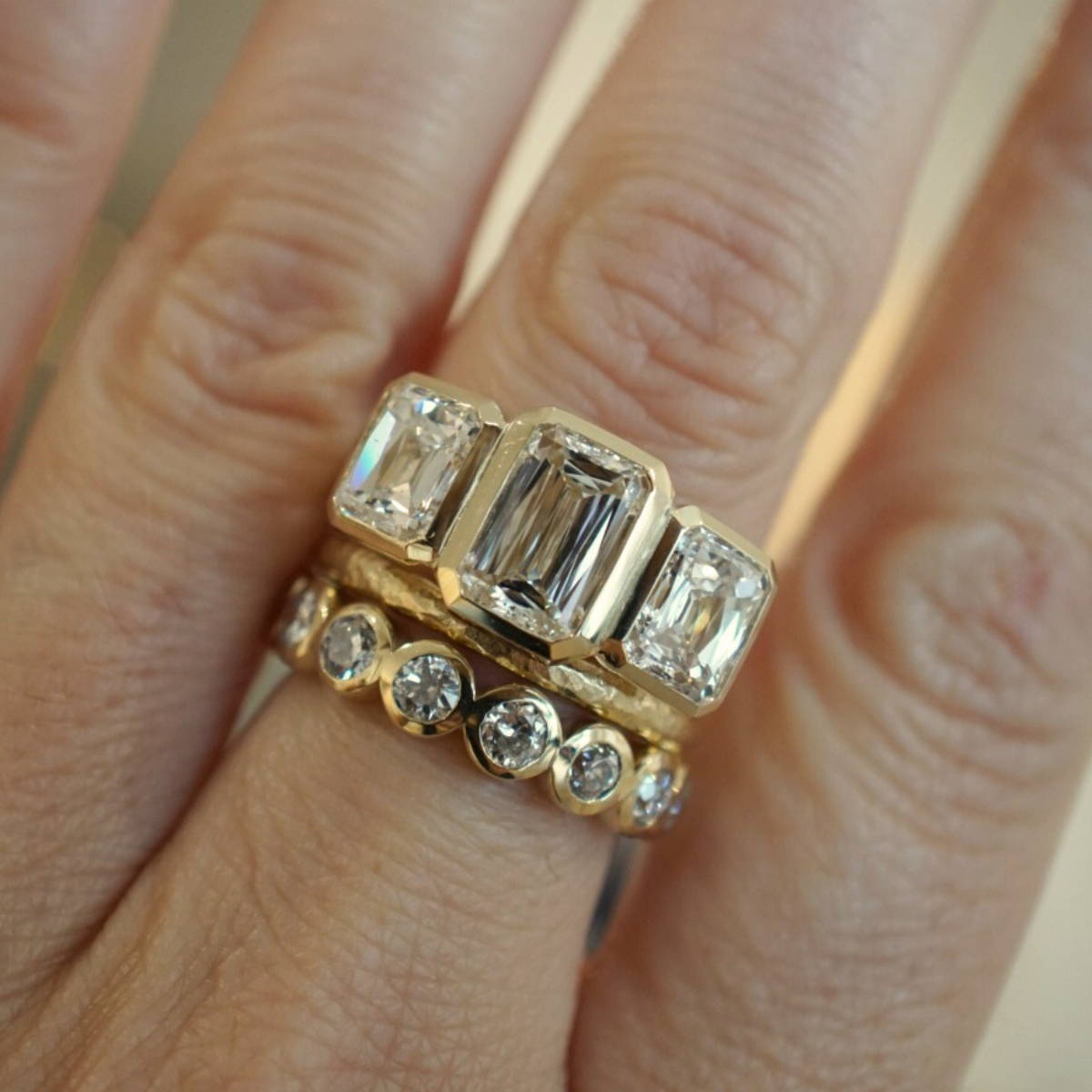 Karen came to us with a beautiful wedding ring stack that just felt too clunky for her style. We took the stones out of their heavier pronged settings and kept the original design on both the 3 stone engagement ring and band, but set in a more sleek bezeled setting and added a hammered gold band to the stack! Sometimes all you need to bring new life into an old piece is a new setting.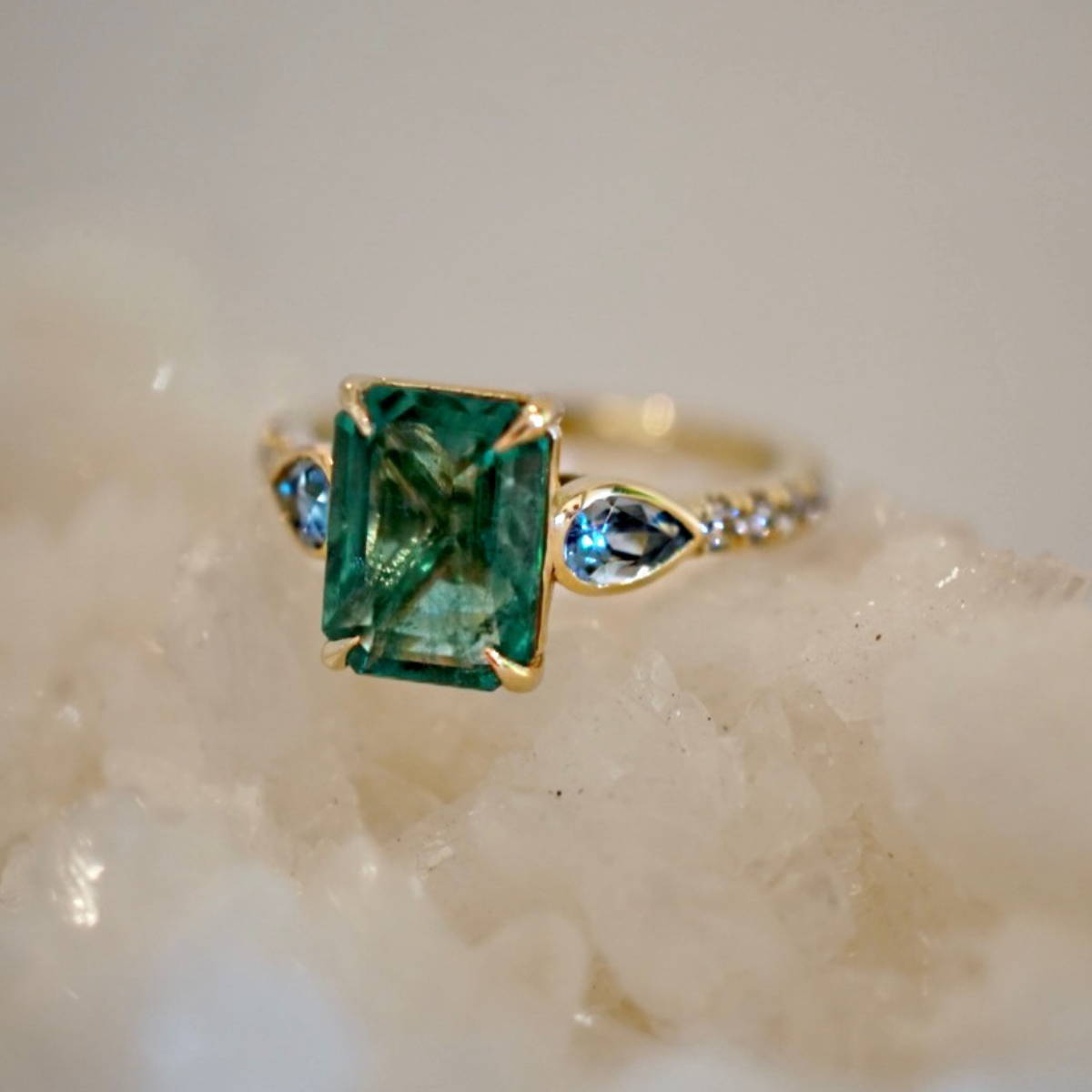 Kim's husband came to us with a complete vision of his own for this ring. We worked with him through every step of the process, from finalizing the design, to sourcing the stones and approving the CAD drawings - even adding his own touch with a heart engraved on the bottom of the setting. We loved this project, and Kim will have this heirloom to pass down for life.
Fill out an interest form letting us know what you'd like to do! Tell us about your vision and send us any inspiration photos you might have. Once we get this, we'll look over your project and reach out to you to set up an in-person appointment to talk in more detail.
During your appointment, you'll sit down with Katie and talk through your vision. She will work collaboratively with you to come up with a design that you love and fits your budget. If this is a re-work project, be sure to bring the pieces we'll be working with!
Love your design and ready to go? Provide a deposit (approximately half of the total project cost), and we'll get started! Katie will keep you updated every step of the way, provide 3D images for approval, and make sure your new jewelry turns out just as you envisioned it.
We'll reach out as soon as your custom project is complete! Pay the remaining balance and enjoy your new heirloom piece for years to come 💖